Selection of the best AA flashlight is imperative, after all a flashlight must first and foremost be a consistent reliable tool, otherwise it serves no purpose. It is a compelling reason to begin with the best flashlight and then find an excellent battery charger such as the La Crosse Technology BC-700 Alpha Power Battery Charger. Next select some rechargeable batteries such as the Panasonic BK-3MCCA8BA Eneloop AA 2100 Cycle Ni-MH Pre-Charged Rechargeable Batteries but also be sure to keep some standard batteries such as the Energizer L91BP-8 Ultimate Lithium AA Battery on hand.
Don't be stuck in the dark with a flashlight that can't perform up to par. We have taken the time to compile research to create this helpful guide to determine the brightest aa battery flashlight for your needs and budget. Don't settle for any flashlight and hope that when the time comes it will serve its purpose. Instead, take the time to do your homework and select the best overall product for your needs. We have done the work, so take the time to explore the top rated products listed on this page and determine the one that is right for you.
Our Top 10 Recommended AA Flashlights Comparison Chart
Best AA Flashlight Reviews
1. Olight S15 Baton XM-L Tactical Flashlight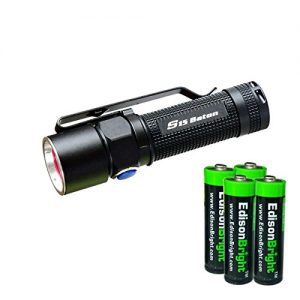 The Olight S15 offers a bundle that includes 4 AA batteries with an efficient drive circuit that is compatible with rechargeable and non-rechargeable batteries as well. It offers a run time of up to two weeks on the lowest setting, moonlight mode. This product offers a strong, removable tail magnet allowing it to hang in place on any metal surface. This brightest aa flashlight uses CREE XM-L2 LED and offers a maximum output of 280 Lumens. This product also offers an anti-reflective coating offering a greater beam distance.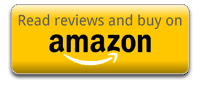 2. Fenix LD12G2BK Tactical Flashlight
The Fenix offers six outputs including Turbo, High, Medium, Low, Strobe, and SOS. Tail cap offers momentary capability in addition to a side switch, and clip with anti slip grip. By far one of the best single aa led flashlight products on the market, this flashlight offers new CREE XP-G2 LED offering a maximum output of 125 Lumens utilizing only a single AA battery. It offers IPX-8 and is completely waterproof, meaning that it can stand submersion for up to 2 meters for up to 30 minutes. This product also offers a limited lifetime warranty.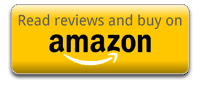 3. N5 KLARUS P1A Tactical Flashlight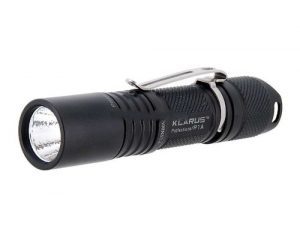 This model by Klarus boasts aircraft grade aluminum with HA Type III anodizing for rugged, scratch resistance. AA led flashlight reviews list the best features of this product to include a 28 hour working voltage, 50000 hour service life, plus full IPX-8 Waterproof protection. Affording some beneficial features such as the add-ons such as a lanyard and some additional O rings, customers are overall extremely satisfied with this product and the value that it offers them for a reasonable price.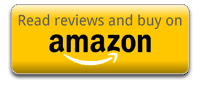 4. Fenix LD22 Tactical Flashlight

The LD22 by Fenix features a tail cap with momentary capability, convenient side switch operation, in addition to an anti slip grip along the body. This product offers the new CREE XP-G2 technology and the LED provides 215 Lumens utilizing two AA batteries. It is IPX-8 waterproof and can withstand submersion up to 2 meters under for a period of time not to exceed 30 minutes. Fenix offers a limited lifetime guarantee on this model which boasts 6 output settings including turbo, high, medium, low, strobe, and SOS.
Fenix LD22 Flashlight Review with Beamshots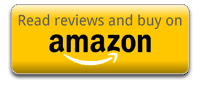 5. Olight S15 Tactical Flashlight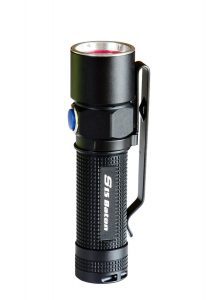 One of the best aa led flashlight products made by Olight the S15 offers 280 illuminating lumens at max output and is frequently referred to as the brightest single AA flashlight on the market. This incredible light boasts 5 illumination settings, four brightness adjustments plus a strobe mode. The perfect EDC it features a scratch resistant coating and rugged aluminum body. This model measures a little less than 3.5 includes long and weighs a mere 1.6 oz. Reviews for this item are good and most love the size and the incredible range of settings and quality construction.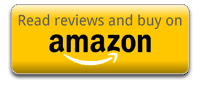 6. Streamlight 88033 Protac Tactical Flashlight

Boasting C4 LED technology, the Streamlight 88033 Protac is impervious to shock and features 50,000 Lifetime hours. As one of the best aa flashlight products on the market the Protac allows for one handed operation, has a push button tactical tail switch and has a variable intensity in addition to a strobe mode. Listed as perhaps the best aa tactical flashlight, the Streamlight 88033 measures slightly less than 6 inches long and less than an inch in diameter. It also offers IPX7 which indicates that it is waterproof in up to 1 meter of water for less than 30 minutes and features a removable pocket clip and anti-roll face cap.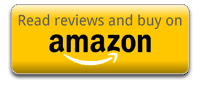 7. Klarus XT1A XP-G R5 Tactical Flashlight
Another awesome product by Klarus, the XT1A XP-G R5 has three unique intensity settings the highest of which provides 150 Lumens of intensely illuminating light. The beam distance for this product is listed at 150 meters and item requires 1 AA battery. The run time for this light is 50 hours on the lowest setting. It features a forward tactical switch and IPX-8 waterproof protection. By far one of the best single aa flashlight products on the market, the XT1A by Klarus has received rave reviews by consumers who can't say enough about the impressive quality of this product.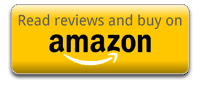 8. SENS Mini Tactical Flashlight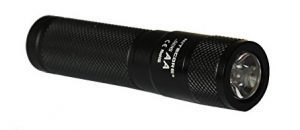 Nitecore does it again with this tiny light that gives a lot of bang for the buck. The reasonable price on this light makes it an attractive deal. The SENS Mini weighs 1.6 ounces and measures 1x2x2 inches. It requires only 1 battery with a powerful LED light that really illuminates. Reviewers are generally in agreement that this is a product that is designed to last and while it may not have all the bells and whistles as some more expensive lights do, this flashlight is effective and reliable. One of the brightest aa led flashlight products on the market the SENS mini is well worth the money.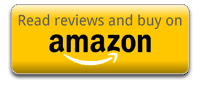 9. FOURSEVENS Mini Tactical Flashlight
Consistently the aa flashlight review sources list the FourSevens Mini as one of the best aa flashlight products available on the market today. With three unique brightness levels, low, medium, and high in addition to a strobe, SOS, hi/low beacon light setting, this is one of the most versatile products in this class. In addition, the FourSevens mini offers extras such as batteries, a lanyard, and a spare o-ring with 216 Lumens of power on high. Features include optical grade glass with anti-reflective coating and hard anodized aircraft grade aluminum. All in all this is one of the products consumers seem to prefer time and time again.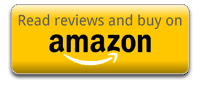 10. Nitecore MT1A Tactical Flashlight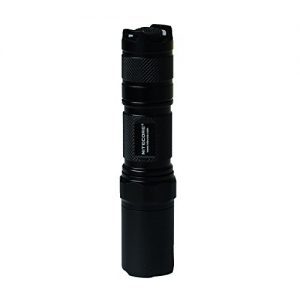 The Nitecore MT1A features a Cree XP-G R5 LED with a maximum output of up to 140 lumens and a run-time of up to 60 hours on its lowest setting. This product offers HA III military grade steel and a user defined mode. It features IPX-8 waterproofing as well. This Nitcore model weights less than 2 oz and is slightly more than 4 inches long. The convenient two rapid switching modes, high grade steel, and anti-rolling features are some that are highlighted in the consumer reviews. One of the best 2aa led flashlight products features such as the momentary on mode and the tail switch seem to have consumers hooked.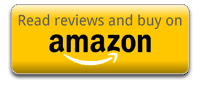 Come to a conclusion
Now that you have gathered information about the aa flashlight models available by some of the top manufacturers in the world, it is time to decide on the product that is right for you. Take the time to go back and review the information available and look at those 2 or 3 models that caught your attention.
Consider all the options and then select the product that you feel meets your needs and budget. There are many options to choose from, but by now you likely favor one or two of the different best aa flashlight options on the list. The time to decide is now. Pick and commit. In the end you will be purchasing a tool that will provide safety and security to you and your family. You can't put a price on that!