A top of the line, tactical flashlight can truly be more valuable than any weapon or firearm in a survival situation, as a matter of fact, it may be the thing that saves your life. If a true threat to your safety is present in complete darkness, the best tactical flashlight can help you accurately assess and determine the right course of action. Selecting the best flashlight may seem challenging, however, by using tactical flashlight reviews and expert information individuals can determine the best flashlights on the market.
Let's face it, individuals looking for the best tactical flashlight already realize the value of such a tool, yet they may need assistance determining the best tactical flashlight for the money. The information provided here will aid in illuminating the differences between various high quality flashlights and help consumers gain a clearer understanding of the different features and options available to them. After all, determining the best flashlights in the world is truly subjective in nature.
Our Top 10 Recommended Tactical Flashlights Comparison Chart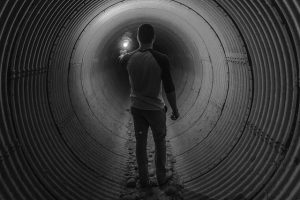 Best Tactical Flashlight Reviews
1. Solaray PRO ZX-1 Tactical Flashlight

An ultra-bright tactical light, this item has many attractive features. The Solaray PRO ZX-1 Flashlight contains everything needed to shed light on a full range of situations. Includes a rechargeable, lithium battery, plug in charger, deluxe lanyard, and is shipped in a wonderful gift box making it the perfect gift this holiday season.
Solaray promises to never leave you in the dark and perhaps it is for that reason that the reviews show this to be the brightest waterproof tactical flashlight on the market today. The XM-L LED chip and 1,200 lumens can zoom in on a particular object or widen to illuminate a larger area. An extremely versatile tactical light, this device features a strobe light, emergency signal, high, medium, and low beam settings in addition to the zoom, truly allowing for flexibility in a variety of situations. The compact design makes it the ideal light to tote and take anywhere.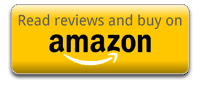 2. SureFire P2X Fury Dual Output LED Light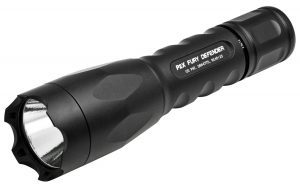 The Surefire P2X Fury is exceptional for use in self defense situations. With 500 Lumens of light, this is one of the best tactical lights for the money. Don't be fooled by its compact size, this device sheds significant light on any situation with a precision reflector, weatherproof o-ring, and durable aluminum shell.
One of the best value tactical flashlight items on the market, it offers ease of use with a push button on the end. While it may not exhibit many of the enhanced features of any of the other lights in this category, it is by far one of the best tactical lights on the market and its 5 1/2″ length and 5 Oz weight make it easy to take with you anywhere, making it a very flexible, useful tool for just about anyone.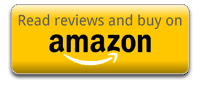 3. Olight-S20-XML2 Tactical Flashlight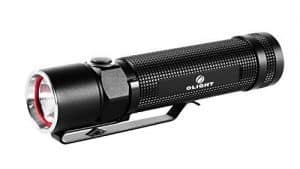 The best tactical flashlight offers an anti-scratch aluminum body with the latest Cree XM-L2 LED system. A highly versatile tactical light, the Olight S20 offers four light levels and a strobe light. From the off position, however, users can select the light setting they want by depressing the button differently at the start up. For instance, when depressing the on button for a longer period of time the user will activate the moonlight setting, a triple click will take the user to strobe mode, and so on.
In addition to being a good tactical flashlight, the butt end of this light contains a strong magnet and, therefore, it can be stuck in a convenient place for easy pick up. The magnet is also removable and replaceable. Olight conveniently designed this model with a time based thermal management system to avoid overheating, the light cuts from high intensity to 50% after 4.5 minutes of lighting.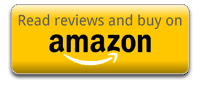 4. Streamlight 88040 ProTAC Tactical Flashlight

One of the big benefits of this tactical light is the Streamlight Limited Lifetime Warranty ensuring that this product be free of defect, particularly in the LED for the lifetime of the product. Batteries and switches are covered for two years. Rarely is a problem incurred with a Streamlight product, however, it is helpful when a company backs up their product as seen in the tactical flashlight reviews.
The Streamlight 88040 ProTAC is one of the top tactical flashlights on the market. This distinctive flashlight offers 750 Lumens of bright light using the latest in LED technology and three varied settings to offer just the correct lighting for a variety of scenarios. Small in size, this tactical light is one of the brightest, offering users a holster and removable pocket clip for ease of use.
The 88040 Streamlight is constructed of aircraft aluminum and is guaranteed against manufacturer defect. It features an anti-roll face cap and is waterproof. This tactical light is lightweight and designed to be compact and easy to carry. The light is extremely bright and offers 1.5 hours of battery life and is a good value at a reasonable price.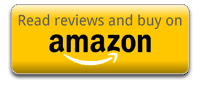 5. Vizeri Focusing Tactical Flashlight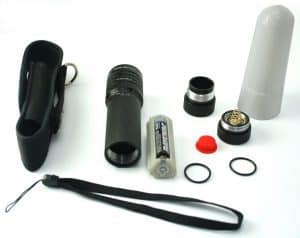 This high intensity tactical light will amaze, as the beam is unbelievably bright. Constructed of military grade anodized aluminum, this item is currently available in two different models the VZ230 and the newer version, the VZ460 which boasts twice as many Lumens as its predecessor. Both Vizeri Flashlight models offer a Lifetime Warranty.
The incredible high power magnitude of this flashlight appears the equivalent of a thousand Lumen light, without the overheating and battery burning that makes higher intensity lights a hassle to use. This super bright tactical flashlight allows for the focusing of light utilizing a twist focus which stays in position until changed by the user. Additional features include a variety of settings and power options, rechargeable lithium batteries, water tight o-rings that enable submersion, a holster, and a light diffuser. An optional weapon mount can be purchased and this item can also be rail mounted on just about any gun. An optional remote switch is also available.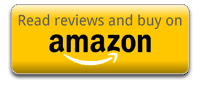 6. Streamlight Stinger LED HL Tactical Flashlight

Looking for the best tactical flashlight? The Streamlight Stinger LED must be a consideration. With a wide beam this torch offers a full 640 Lumens with a distance of nearly 300 meters. C4 LED technology offers users a 50,000 hour lifetime that is shockproof. The NiMH battery can be recharged up to 1000 times and produces a concentrated beam of light with optimum peripheral lighting. It also regulates intensity throughout the battery charge to help preserve the life of your light and battery.
The best tactical flashlight is water resistant, comprised of aluminum with a rubber, comfort grip. The Streamlight Stinger has 3 light settings and affords users a strobe option as well. Item offers 10 hours of steady charge. Tactical flashlight reviews indicate that this is one of the best values for the money. While not as compact as some of the other tactical lights, this one works well in a variety of scenarios and is an excellent value for the price.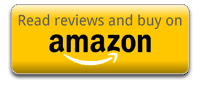 7. Fenix PD35 Tactical Flashlight
The best pocket led flashlight is a water resistant light that is sure to please, and the Fenix PD35 can truly shed some light on any situation. Measuring approximately 5.5 inches this tiny, lightweight packs 1000 Lumen punch with a beam distance of up to 656 feet. In Outdoor mode, the PD35 offers 6 distinct modes, allowing for flexibility in a variety of situations and three modes are available in Tactical mode, as well.
Furthermore, the LED offers a 50,000 hour lifespan, which is definitely on the high performance end of the spectrum for tactical lights. Constructed of durable aircraft grade aluminum, this light is durable with an intelligent memory circuit so the light automatically defaults to the most recent setting used when cut on. A low voltage reminder keeps the user aware when battery replacement is necessary. Completely waterproof allowing for full immersion under 6 feet of water for up to 30 minutes. Reasonably priced, this compact tactical flashlight offers many practical enhanced features including batteries and battery carry case.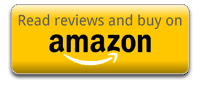 8. Olight M20-X Warrior Tactical Flashlight
The upgraded version of the Olight M20-X has all the best features combined with a Cree XM-L LED. Like its predecessor, this tactical light featured the tail cap on/off, 3 brightness levels, and a tactical pulsing strobe. This model features a 50% upgrade in brightness over the R5 model and a superior circuit design, as well. The ruggedness and versatility of this light, in addition to the removable bezel, cigar ring, and pocket clip make it easily adaptable and utilized by a vast spectrum of individuals.
Likely the next go-to light for soldiers, hunters, and law enforcement agents, making this the best flashlight under 100. Its indestructible construction and superior scratch resistant design, make it rugged enough to take anywhere with flexibility that is unmatched in its price range.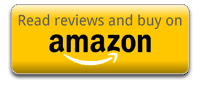 9. Klarus XT11 Tactical Flashlight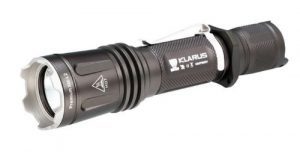 The Klarus XT11 runs for 145 hours on low power with a dual button tail switch for simplistic single handed operation. On its highest power setting, this tactical light has 1061 Lumens with an LED lifespan of up to 50,000 hours.
Tactical flashlight review information shows a favorable response to this product which features three light settings and one flash setting. Although high powered at 1061 Lumens, the housing seems to dissipate the heat, well, hence, lending itself to easy handling even on the higher settings. The textured orange peel reflector makes it easy to keep up with. Light weights approximately 10 Oz and measures about 8 inches long. A compact, yet sturdy tactical light, this item offers excellent value for the money.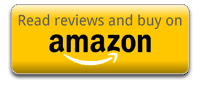 10. FourSevens Gen2 ML-X Tactical Flashlight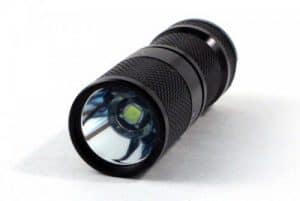 FourSevens is known for the best mini flashlight products in the industry and this company is sure to light up the night with the latest in LED technology. Solid construction with a simple twist interface is a combination that surely can't be beat.
This versatile mini features three unique settings and this second generation is 20% brighter than its predecessor, illuminating with 252 Lumens. By far one of the best small tactical flashlight products on the market, the Gen2 ML-X by FourSevens includes various accessories including a battery, split ring for key chain attachment, and a lanyard. It even features an optical-grade lens with anti-reflective coating on both surfaces. Anyone seeking a mini tactical light should give this best flashlight a second glance.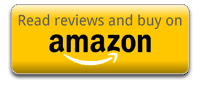 Best Tactical Flashlight Brands
Surefire Tactical Flashlights
SureFire is a name synonymous with the USA and possibly the best tactical flashlights made in usa. The SureFire story begins with an engineer and a vision in 1969. Over the next decade the company, then known as the Newport Corporation grew to become one of the biggest in the industrial laser industry. As the company began to expand, the founder decided to combine his success and his passion into one and looked to make these lasers adaptable to firearms, and in 1979 they patented a laser sight. Overtime the product line improved and eventually the SureFire WeaponLight was born and military operations and law enforcement would never be the same. Top customer reviews favor the SureFire G2X Fire Rescue Pro Dual-Output LED and the SureFire M600U-Z68-BK Ultra Scout Light LED WeaponLight.
Streamlight Tactical Flashlights
In 1973, Streamlight first came on the scene, perfecting not only their tactical flashlights but the customer service end of their business, as well. While they pride themselves in listening to and providing their customers with the best overall experience, they do so not because they are experts in their field, but simple because they are real people. Hunters, marksmen, and individuals who appreciate the value of an excellent tactical light, the professionals at Streamlight will treat you like family. Some of their best products include the Streamlight 69260 TLR-1 HL High Lumen Rail-Mounted Tactical Light and the Streamlight 14104 Sidewinder Compact Tactical Flashlight.
Fenix Tactical Flashlights
Fenix is relatively new to the tactical flashlight scene, yet has become one of the leading competitors in the high end lighting market for flashlight lovers far and wide. Their goal is to provide value without sacrificing quality. Customer satisfaction is central to their mission and they are meeting their goals according to the tactical flashlight reviews. They are committed to offering cutting edge technology coupled with an attentive customer service staff, hence, determined to meet all their customers needs and still maintain reasonable prices on all products. The two best best tactical light products they offer are the Fenix PD35 960 Lumens Tactical LED Flashlight Weapon Kit and the Fenix TK22 2014 Version CREE LED 920 Lumen smooth beam tactical Flashlight, according to independent customer reviews.
Nebo Tactical Flashlights
Nebo is a company that takes pride in their products. Performance is their number one priority and when you look at their high quality, innovative product line, this mission is clear. Nebo offers cutting edge products and works directly with their customers and in association with their partnering retailers. Two of the best tactical flashlights by Nebo include the Nebo 5581 220 Lumen Redline Tactical Flashlight Strobe S.O.S and the NEBO Redline Select RC 6189 3100 LUX LED USB rechargeable Tactical Flashlight with EdisonBright.
Vizeri Tactical Flashlights
Vizeri is a company built on quality, believing that everyone should be able to afford a top of the line, reliable, dependable, tactical light. Using the finest LED components, hardest coatings, aircraft grade aluminum tubing, and impact resistant, scratch resistant lenses, Vizeri has truly made a name for themselves by creating one of the best tactical flashlights for the money. In addition to offering a high end, affordable tactical light, this company also makes sure that their customers are happy, by providing exemplary customer service time and time again. The top rated products by Vizeri include the Vizeri Focusing Tactical Flashlight and the Vizeri LED CREE High-Lumen Tactical Flashlight, Military Quality.
UTG Tactical Flashlights
UTG is a company that offers high end products according to all of the tactical led flashlight review sources. Individuals boast that this is the best flashlight and are impressed with the quality as well as the customer service provided. Two of the best UTG products on the market are the UTG 2-in-1 Tactical LED Flashlight with Red Laser and the UTG LT-ELP38Q-A tactical-flashlight.
Nitecore Tactical Flashlights
Specializing in electronic and illumination tools, Nitecore prides itself in being one of the leading manufacturers of tactical flashlights in the industry. Offering some of the best led flashlight products in the industry, they are consistently striving to stay on top in this highly competitive industry. Some of the top Nitecore products on the market include the NITECORE P12 2015 Version 1000 Lumens Precise Tactical Flashlight CREE XM-L2 U2 LED Waterproof Flashlight and the Nitecore P10 800 Lumens "Strobe Ready" Rechargeable Tactical LED Flashlight w/ Nitecore 2300mAh 18650.
UltraFire Tactical Flashlights
Ultrafire is lighting up the future with some of the most innovative, cost effective products in the tactical flashlight industry. A smaller line of lighting tools, the Ultrafire illumination line sheds plenty of light for those on a budget. Great products at a reasonable price be sure to check out the UltraFire® Tactical Flashlight (rechargeable 18650 Battery Included and with Charger) – The Original 800 Lumen Ultra Bright, Handheld Flashlight LED 3 Mode Flashlight, Flashlight Torch and the Product Details and the UltraFire® 600 Lumen Handheld Flashlight Led Cree Xml- T6 Water Resistant Camping Torch Adjustable Focus Zoom.
Klarus Tactical Flashlights
A new brand with years of experience behind them, the experts at Klarus know their business and have been designing the best compact tactical flashlight products in the industry for quite some time. They are utilizing this experience to make some innovations in the LED torches available today. A company that focuses on offering the best, most reliable torch on the market, they are constantly striving to improve both their product and the service that they provide. The Klarus XT12-XML2-DGREY-A Cree LED Tactical Rechargeable Flashlight for Military and Rescue Applications and the Klarus XT2C 725 Lumen Tactical EDC CREE XM-L2 U2 LED Flashlight are two of the best according to led tactical flashlight reviews by independent consumers.
Solaray Tactical Flashlights
There motto is "We will never leave you in the dark" and consumers agree that Solaray is one of the best tactical flashlight brand names available today. A company that offers an excellent product and the customer service to back it up, and independent customer reviews show some of the brightest tactical flashlight reviews for the Solaray company. Two of our favorite Solaray products are the SOLARAY PRO ZX-1 Professional Series Flashlight Kit and the SOLARAY PRO ZX-1XL Professional Series Flashlight Kit.
FourSevens Tactical Flashlights
Referring to themselves as Radically Brilliant, FourSevens was founded in 2008. FourSevens is continually seeking to improve the industry will new innovations that are a break from the status quo. Using the brightest LED technology available, FourSevens is constantly seeking to not only improve their products but also make high-end tactical light technology more affordable for the masses. Their passion for brilliance drives their consistent success and motivates them to continue to blaze trails into the future for the entire industry. Two of the high lumen tactical flashlight products offered by FourSevens include the FourSevens Gen2 MM-X 2XCR123A With Burst Mode from 450 to 900 Lumen Maelstrom X7/MM-X Cool White LED Light and the FOURSEVENS Quark Tactical 123/ QTL Black Finish / Cool White LED G2; 2XCR123A.
Fordex Tactical Flashlights
Looking to shed some light on the tactical flashlight industry, FordEx offers excellent light sources at reasonable prices. Excelling at what they do, this company exhibits an impeccable work ethic and customer rave reviews only enhance the company's reputation expressing that this company is one of the shining stars in the industry. The FordEx Group 7W 300LM Mini CREE LED Flashlight Torch Adjustable Focus Zoom Light Lamp and the UltraFire 7w 300lm Mini Cree Led Flashlight Torch Adjustable Focus Zoom Light Lamp are just two glowing examples of FordEx excellence.
What Is A Tactical Flashlight and Why you may need it?
Individuals may be wondering "what is a tactical flashlight?" or "how to use a tactical flashlight?" Consequently, outdoors men and those involved in personal and public protection should find the following information helpful.
A tactical flashlight is typically used in collaboration with a firearm in order to enable illumination of the target utilizing a direct, accurate light source. Frequently, individuals will mount a tactical light to a gun, however, a tactical light can be handheld, specifically useful to individuals who carry a handgun. In addition to helping locate a target, often marksmen will use a tactical light to temporarily disorient or blind their target in order to gain submission.
A variety of variations of tactical lights are available and many come with added features such as filters, infared lights, strobes, automatic power reduction features to prevent overheating, and a variety of light settings. Consequently, when purchasing the best tactical flashlight for the money, it is imperative for individuals to carefully consider the features they are seeking in the best tactical flashlight to meet their needs.
Honestly, everyone needs a tactical flashlight, while police officers, military personnel, and hunters, top the list of tactical light customers, it is a useful tool daily living, as well. Homeowners find these tools, particularly useful when they hear something outside in the dark, during power outages, and other emergency situations. Car owners, additionally, find tactical flashlight reviews helpful in determining the best one for roadside use. The current technology has made owning a tactical flashlight more affordable than ever, hence, no one should be without one.
Advantages of Having a Tactical Flashlights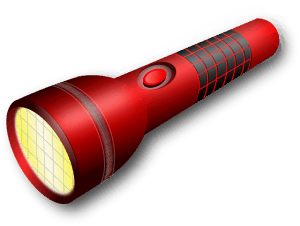 Think you don't need a tactical flashlight? Guess again! Tactical flashlights offer individuals something that standard flashlights don't, peace of mind. More over, individuals mustn't be outdoorsy or part of an elite group of enforcers to appreciate a good light. A tactical flashlight helps identify items and individuals in the dark. When there is an unexpected noise outside at night, when something is rustling in the woods, or it is necessary to change a flat tire in a remote area, a tactical flashlight will be like a long-lost friend.
A high lumen flashlight becomes the best defensive flashlight when an unknown subject approaches out of nowhere in the darkness. When shined in one's eyes directly, this blinding light will make it difficult for the potential threat to see, giving an individual time to get away or make a move to protect themselves.
Tactical lights for shotguns afford individuals the opportunity to defend their families, consequently, providing the ability to clearly identify a target before firing. Clear identification helps to avoid accidental shootings which typically occur in poor lighting and high panic situations. Here's a video about different techniques of flashlights usage (in purpose of defense):
Tactical Tips Part-12: Flash Light Technique
High end flashlights are exceptional tools for use in the outdoors and during power outages. Using a tactical light on a lower setting helps increase battery life, the strobe light can flag help in a situation of distress, and extra rechargeable batteries charged up and kept on hand for long term situations. The low/high capabilities of these lights allow for high intensity light when more intense light is needed, while allowing for conservation of battery life during more extended situations.
The best pocket flashlight can help you to locate items in the dark. Ever drop something on your way into the house? I think we all have, only to have to search the path in total darkness. A pocket or mini flashlight can really help locate items more quickly and easily.
Let's face it, from roadside to camping in the woods, top rated tactical flashlights are a necessity for everyone. The need to illuminate a situation can occur without notice, hence keeping a high powered tactical flashlight on hand is absolutely essential.
Types of Tactical Flashlights
When considering the best tactical flashlight to buy, it is imperative to understand the several different tactical flashlight options available on the market. Selecting the correct tactical light for the appropriate situation will aid in enhancing user experience. The following are the primary types available on the market today:
1. Headlamp: This type of best flashlight is designed in a strap-on version to easily be worn by the user across their forehead. High intensity flashlight reviews indicate that this headlamp tactical light provides an excellent light source for a night hike, camping, fishing, even for working on a vehicle in the dark. The benefit of this type of light is that it offers hands-free operation, the only variable is that the precision is based on the wearers ability to remain still.
2. Handheld: Handheld tactical lights are popular due to their ability to grab on the go. Consumers like the option of storing a handheld in the glove box or in a tool box for a quick emergency situation. These devices are especially useful when an additional person is available to hold the light steady. Specific models of mini handhelds come with the ability to purchase a firearm mount separate allowing this model additional flexibility.
3. Weapon Lights: These mount easily atop or below a firearm for precision and accuracy. Many weapon lights feature infrared technology to allow hunters to see their prey without the prey spotting them. Gun mount tactical lights offer precision when mounted correctly, as the light goes wherever the gun is pointed.
4. Hybrid/Mount Adapter: Different types of flashlights are designed for use with the hybrid/mount adapters, again this allows a handheld mini or pocket flashlight to be mounted a top a gun. It is imperative that you select a handheld that offers a mounting option before purchasing the item, if this is something you will consider in the future. Consequently, not all handhelds can be mounted to a firearm.
Tactical Flashlights ANSI FL1 Standards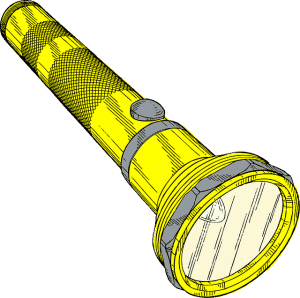 Gradually the standards applied to performance guidelines for the best tactical flashlight are being implemented. The ANSI FL1 guidelines are voluntary, however, companies are adopting them to aid in creating consistency throughout the flashlight industry. In the past, companies would list the brightness of their product 3W LED which indicates high intensity LED's, however, in actuality had no specific meaning. Two other terms rapidly becoming antiquated are 1 million candlepower (which, let's face it, who knows how much light a million candles emit?) and high-flux LED (a generic term used for excessively bright light).
It is rather clear why consistent terminology has become necessary for consumers to clearly understand the variety of products available in the marketplace. The ANSI FL1 guidelines utilize specifics about the light source such as candela, lumens, meters, hours, and IPX rating to provide consistency and accuracy for consumers. The goal is to eventually obtain complete compliance to ANSI FL1 guidelines by all tactical light manufacturers in the future.
Factors & Features To Consider When Buying a Tactical Flashlights
There are a variety of factors to consider prior to purchasing a tactical flashlight. It is imperative to consider the following factors before deciding on the tactical light that is right for you.
Budget
Fortunately, flashlight technology has advanced steadily over the past 20 years, lending itself to affordable pricing of some of the best led tactical flashlight products on the market. Basically, when shopping individuals should consider whether they wish to purchase a model under $100 or more than a hundred.
Type of Flashlight
Again, the determination must be made as to usage of this particular light. Handhelds, headlamps, gun mounts, and adaptable each offer their own benefits. Determining your needs before shopping will aid in decision making down the road.
Lumen power
Lumens are the measurement of energy emitted from the flashlight. The higher the lumens the more powerful and intense the beam. A 500 lumen tactical flashlight will serve as a stronger light source than a 300 lumen light, however, one must keep in mind that the highest lumen tactical flashlight is not always the best, as more lumens can create intense heat when operated for an extended period of time.
Size
Size does matter. If you are carrying a light long distance you may want a lighter, more compact tactical light. For self defense, a heavier, sturdier light may better fit the bill. Compact light sources do have their place and can be used just as effectively for emergencies because they are more convenient to stow in a glove box or utility drawer.
Power Source
The most common tactical light power sources are traditional alkaline batteries and lithium ion batteries. Both types of batteries can be rechargeable. Most experts feel that there is more consistency with lithium rechargeable batteries. Batteries should be charged properly and replaced as often as necessary for best overall performance.
Flood or Throw
Flood is the light scatter emitted from a light. Flood lights up a room or outdoor area for a short range. Throw is collimated light, or the definition of light emitted on a fixed location. In general the throw is a narrower beam over distance the flood is the emission of light over the immediate area. Selection of the best light source requires understanding the ability of the light source and the flexibility that one needs from it.
Battery Life/Run-time
Individuals planning on using their tactical lights on extended trips or over a long period of time understand the importance of battery life of a tactical light. The majority of tactical flashlights list a variety of run times depending on which setting the individual is utilizing at the time. For instance, battery life is extended when using a light on lower power and reduced when using the light on its highest setting. The best option is to keep extra batteries available at all times, furthermore, understanding the battery usage of a tactical light can aid the user in extending the battery life and in anticipating battery usage over time.
Switch Type – Most lights offer either an end switch or a side switch. Mostly where the switch is located is a personal preference in the way an individual holds the light during operation.
Brightness Levels
Most lights offer several light settings to maximize both lighting and efficiency. High levels are for more refined work, while lower levels are better for long term use as they reduce battery usage and also reduce the chance of overheating.
Special Light Modes
Strobe lights and flashing lights are some of the options available on high end tactical flashlights. While not used often, these features can be especially important during emergency situations. Strobes and flashers help alert individuals of your location and can be used to flag help when needed. This is why many consumers select a tactical flashlight with strobe.
Materials
A majority of the tactical led flashlight companies utilize the highest grade airplane steel with anode scratch resistant coating. Gradually this is becoming an industry standard. When purchasing a tactical flashlight, sturdy construction is imperative because in many situations a tactical flashlight will take a beating. A well constructed light will be one that will stand the test of time and be a useful tool for years to come.
Water Resistance
There are three gradients of water resistance. IPX4 which means the light is water resistance, or will not be damaged by slight splashing. IPX7 which is waterproof, meaning that temporary submersion for 30 minutes at one meter will not damage the light. The highest grading which is IPX8 meaning that it is submersible for up to 4 hours. Obviously, the level of water resistance needed depends on usage of the device.
Tactical Flashlight Modifications, Accessories & Extra Features
There are many different options to select from when ordering the tactical flashlight of your choice. To ensure satisfaction with your purchase it is imperative to consider the following options for your tactical flashlight.
Light Filters
Most typically designed in red for night vision and blue for hunting in densely wooded areas, filers attach to the tactical light bezel offering a less obtrusive, more effective light source for particular scenarios.
Dedicated RGB LED's
A tactical flashlight that offers the option of filtering white light by offering a red, green, and blue filter option. Inclusion of this option allows an individual a more versatile life for improved user experience in a variety of settings.
Pocket/Belt Clip
A clip affixed on the side of the flashlight to allow individual to clip the best tactical flashlight onto a belt or side pocket. This option is a benefit for lights that are not designated to a well fit holster, however, the clip can be a bit cumbersome to detach in a high pressure situation.
Holster
A pocket designed specifically to contain the best flashlight, usually worn on one's hip for rapid one handed access. Usually a holster is worn on the side of the dominant hand for more accurate handling. There is nothing more useful than a tactical flashlight with holster.
Lanyard
A lanyard can be hung around one's neck with a flashlight attached to aid the user in having quick access at a moments notice. This feature is particularly beneficial for use with a compact or mini tactical flashlight.
Strike Bezel
A jagged attachment on the end of the tactical light designed to aid in self defense when another weapon is not available. This end may be used to strike an individual in the face stunning and injuring them enough to give an individual time to escape.
Mounting Bracket
A clamp or bracket designed to mount a specific mini or compact tactical light onto a firearm, either above or below the barrel. It is imperative that the bracket selected is a match with the specific light and firearm, for the best overall performance.
Pressure Switch
A switch attached to the tactical light, usually via a wire or cord, that turns the light on by applying pressure to switch. This allows activation of light to be performed without having to remove hands from firearm to depress button on light. Very convenient for those utilizing their tactical light as mounted on a firearm.
Headlamp Adapter
An adapter that allows individuals to use a traditional tactical light into a strap-on headlamp. The condition is that the tactical light and headlamp adapter must be compatible and if this is a feature consumers are interested in, it is best to purchase one that is designed for use with an adapter.
Knurling
Used for decoration and also for grip, knurling is the engraved pattering around the end of the tactical light, closest to the light source. Most times this is also the section that you turn to hone in the light and to zoom.
Other Types of Flashlights
Tactical flashlights offer several benefits to those who are in law enforcement and those who spend time in the great outdoors. There are however a plethora of flashlight options to choose from. Understanding the options available in this market will allow you, the consumer, to select the best light for your needs and budget.
Best EDC Flashlight
EDC stands for Every Day Carry and this is the type of flashlight for everyday use. Size is typically one of the key factors when selecting a EDC flashlight, frequently because this is one that needs to be compact and lightweight to be kept on one's person for the duration of their waking hours. Mostly minis and compacts are used in this fashion and usually individuals will wear them on a lanyard, key-ring, or belt clip for convenience throughout their day.
Best Rechargeable Flashlight
A rechargeable flashlight is obviously one that benefits the environment, hence allowing the individual to charge and use this light over and over again. Most enjoy the convenience and find that this option saves both time and money, in addition to serving as an earth friendly option. Rechargeable flashlights come in a variety of sizes and some can be recharged by plugging them in and others only the batteries recharge in a separate charger.
An AA Flashlight is one that is designed to work with standard AA batteries which are the most common batteries in the world. Some such flashlights require one battery and others require two AA batteries. There is convenience in knowing that no matter where an individual travels they will be able to access batteries for their light. Other individuals already keep rechargeable AA batteries on hand and find this lessens the expense and increases the convenience.
Best Small Flashlight
Flashlights come in a variety of sizes for a variety of different purposes. Small flashlights used to be more common then they are today and tend to be those flashlights that are multipurpose and usually under 5 inches long. The best small flashlight is one that offers a good consistent light source in a conveniently compact light.
Best Keychain Flashlight
Keychain flashlights are small and convenient. Keys are something we carry with us the majority of the time and therefore a keychaing light is one that is very handy to have. Size is of course, extremely important as this is a light that will be with you in your pocket or bag at all times. It must have a hole to loop a keyring or chain through. While most keyring lights come with a loop or chain attachment, these are usually a bit flimsy and purchasing a sturdier one is advisable to prevent accidental loss of the light.
Best AAA Flashlight
A skinnier flashlight, the majority of individuals show preference for this type of light because it utilizes AAA batteries which are readily available on a moments notice. Consequently, this skinnier light source generally tends to emit less lumens than a larger flashlight. That being said this remains one of the flashlights with extreme popularity among consumers.
Best Pocket Flashlight
Similar to an EDC flashlight, a pocket flashlight needs to be small and compact enough to fit into the pocket. Furthermore, this type of light should be affixed to the pocket with a pocket clip for added security, ensuring that this light will not slip out of the pocket inadvertently during daily activities. When selecting this type of light, careful attention should be paid to purchasing one with an on/off switch that will not become accidentally depressed during routine activities.
Best Pistol Light
A light that attaches onto the front of a pistol is referred to as a pistol. The requirements of this type of light is that they must be small and lightweight. Light beam pattern is also consistently an important feature to assess when purchasing a light for not only a pistol, but for any type of firearm. After all, if you will be shooting something based on what you see with this light, then it not only needs to be a consistent superior light source, but one that is aligned correctly as well, for complete accuracy when depressing the trigger.
Best Penlight
Penlights are considered one of the easiest concealed flashlights and while they may appear little and uneffective, however, penlights when carefully selected based on useful criteria can be effective and handy to slip in a pocket and pull out on a moments notice. Since a penlight may be in plain view, selecting one with an attractive outward appearance may be desireable.
Best Police Flashlight
Law enforcement, especially Police have particular criteria that they need met by their flashlight. Not only do they need a higher quality light, they also need one that will be impeccably reliable, since their life may be on the line. Strobe lights are helpful and a button that can turn the light on immediately into high powered mode are helpful for police officers. Also, most officers prefer a heavier weighted light because it can be used to strike someone for protection or compliance as needed.
Best 18650 Flashlight
Many individuals prefer Lithium Ion batteries and the 18650 is perhaps the most popular one, offering high power in a relatively compact size. Although only slightly larger that a AA battery, a Li-Ion 18650 packs three to four times the power. The only set back with these batteries is that they require a quality charging device to ensure proper function.
Best Mini Flashlight
A mini flashlight is typically considered one that is under 3 inches in length. Similar to a small flashlight, a mini is perfect for concealment, to tuck into a pocket, hang on a key-ring, or keep in your glove box. Size isn't everything and these mini flashlights can be a significant and useful light source, when carefully selected. Due to their size, these are one of the most frequently purchased lights.
Best Survival Flashlight
While a survival flashlight could really fall into any number of categories on the page, there are some factors that make specific lights more desirable for utilization in a survival situation. Some of the features that are beneficial in a survival situation are a strobe/flashing light, waterproofing, bright colors, and a strike bezel.
Best Weapon Light
Similar to a pistol light, a weapon light is mounted onto a larger weapon incorporated with a scope. Again this type of light can be used with a mounting bracket and should be carefully aligned with the barrel and scope to maximize the effectiveness of this combination. Pressure sensors are typically a convenient feature on this type of light source.
Best Hunting Flashlight
While a variety of light sources can be utilized for hunting, some specific features to consider in a hunting light are colored LED lenses, extended battery life, and low lumen output. Consumer reviews can also aid in directing individuals to the most effective flashlights for hunting.
Best Compact Flashlight
Compact flashlights are barely larger than the battery that is within them. Most only have a single battery but many offer an output of 1000 Lumens, which is significant in this tiny a light source. These are extremely thin and most are very short in stature as well. Typically they are organized by length.
Best Law Enforcement Flashlight
Obviously the needs of a Law Enforcement officer differ from the needs of the common individual. In general, these individuals need high performance lights typically with only a strobe and high setting. Consequently, they don't need a bunch of bells and whistles, instead they simply need a self defense tool that offers reliability and simplicity of use.
Tips on Choosing the Best Tactical Flashlights
Tactical flashlights are exceptional self-defense tools. What is the best tactical flashlight? Well, when selecting the best overall tactical flashlight, the following are some factors to consider:
Consider Size: It is most convenient to carry something that is small, preferably approximately the size of your palm as this is the preferred size for carrying around in the pocket.
Power: The best tactical flashlight you select should be at least 120 Lumens of light power. Anything less than this and it will not be bright enough to disorient someone coming at you.
Easy to Use: Tactical flashlights must be readily available for use, consequently, purchasing a flashlight that has complex buttons and settings will not make it effective in a tactical or survival situation. A light with a simple on/off depress button will be practical and more effective.
Water Resistance: A tactical light needs to be ready to work in a variety of different circumstances regardless of weather conditions, therefore purchasing a waterproof tactical light is wise. Anything less and the light may fail, potentially putting you at risk in a life-threating situation.
Construction: Tactical flashlights are tools and need to work under a variety of conditions, therefore purchasing a light that is ruggedly constructed is invaluable. Hard anodized aluminum construction is sturdy and practical for these types of flashlights. In addition, purchase one that has been machined allowing for a better grip, even in severe weather conditions.
Type of Light Source: Incandescent bulbs aren't nearly as energy efficient as LEDs. Furthermore, incandescent bulbs are more fragile. For those two reasons, we recommend LEDs over incandescent bulbs.
Adding up these factors will aid you in determining the best light source for your needs. Using tactical flashlight comparison charts can also be helpful to compare product features side by side.
Where to buy a Tactical Flashlight?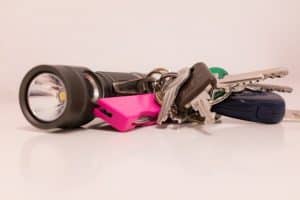 You may be wondering where to buy a tactical flashlight? Purchasing a tactical flashlight can be made simpler by shopping online. While individuals can find tactical flashlights for sale in local retail and sporting goods stores, online shopping makes comparison shopping much easier. When looking for the best flashlight to buy, having the opportunity to shop different brands, compare features, and read customer reviews can help to make your onlinetactical flashlight purchase a true success.
Online retailers such as Amazon, also offer a flexible return policy, allowing customers to ship back any item that they are not satisfied with, usually with return shipping paid in full. Amazon also offers Amazon Prime members free overnight shipping on many items, to allow for quick delivery right to your door. Many times purchasing items directly from manufacturer websites can offer you additional discounts as well. In addition, online shopping allows an individual to get the very best cheap tactical flashlight of their choice while being able to compare products from one website to another.
Making The Decision
There is much information to absorb about the best tactical flashlights on the market. With all the information laid out here before you, the time to act is now. You have likely narrowed the choice to one or perhaps a few of the tactical flashlights listed above. In any case, with this information still fresh in your mind, now is most definitely the time to determine the price range and features that best meet your current need. Tactical flashlight reviews can aid in making a firm decision as to the product that is right for your needs and budget.
A tactical flashlight is an invaluable item and one that truly help to brighten your world. A tool such as this can really aid individuals, whether they are looking to keep one on hand for emergency use around the house, for hunting and outdoor activities, or for use in law enforcement activities, everyone needs to have a good tactical flashlight on hand. It can be the difference between life and death. Take the time to order yours today, you may need it sooner than you think.