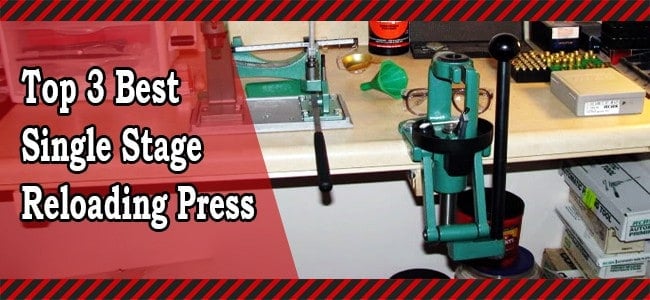 What are the best single stage reloading presses to consider before buying and their best features?
When it comes to reloading, there could be a lot of choices that reloaders will be presented with. The type of the reloading press, the brand, what type of operation is needed as well as the price. However, especially for those who are new to reloading, a single stage reloading press is usually considered. Its simplicity, size and still being able to do the job are what count the most.
Benefits of a Single Stage Reloading Press
Using single stage reloading press may be the best to consider for beginners but may not always be the case most of the time. As it is usually used to reload rifles, some newer brands would also allow handgun cases to be reloaded. Single stage reloading presses takes less space compared to other types as well.
With its simple function, doing a single process one a time, reloaders will be able to monitor well what they are working on. Its rigid frame is also one of the best factors to consider as most of these types could last for years. Its simple design does not require a lot of maintenance other than making sure it's always clean and that it is always properly mounted to its bench.
The following recommendations are for single stage reloading press. These brands are among the best within the category. Looking for a particular best single stage reloading press could still depend on the users as well. But if still unsure, choosing among this three could definitely help you start with reloading easily even with less experience that you may have.
Comparison Table For Best Single Stage Reloading Press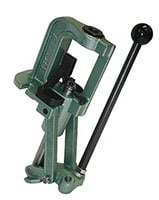 The RCBS Rock Chucker Supreme Press is definitely one of the best that reloaders can get regardless if they are new to the hobby of reloading or even those that have been doing it for quite some time now. Its sturdy design makes it a great equipment to ensure that all operations are carefully done with quality assurance for each of the bullet made. Designed for ease of use, the RCBS Rock Chucker Supreme Press just needs to be mounted on a strong surface to ensure that it is stable.
Based on most RCBS rock chucker review that you will find online, this particular single stage reloading press is not just recommended for beginners but even for the pros. Although it will require doing each of the reloading procedure by batch, changing dies are required for each step, reloaders who have been doing it for years will still find it helpful especially if they needed to make a few sets of rounds only.
On the other hand, in the event that you wanted to maximize the usage, getting the Piggyback 4 will upgrade this single stage press into a progressive reloader.
Product Features:

4 inch of Ram Bearing
Made of Solid Steel
Comfortable Ball Type Handle Grip
Can be Upgraded to Progressive Loader by using the Piggyback-4
Heavy Duty Reloading
Pros
Ambidextrous Handle – to ensure reloaders will be able to use the equipment comfortably
O Frame Design – sturdy, allows maximum space for the user
4" Ram Bearing Surface – for stability
Cons
Can only operate on a single process depending on the die installed
Can produce 20 to 50 cases at a given time
Lee Precision has been one of the most trusted names when it comes to reloading presses. Reloaders who have been using the brand for years were still able to get the same operation even up to date. The Lee Precision Breech Lock Challenger Kit is one of the best kits that a reloader can get. What makes these kits popular is because almost everything that you need comes in one package.
The Lee Precision Breech Lock Challenger Kit includes the press itself that also features an O structure which is made sturdy for all operations. It also includes the Value Case Trimmer wherein trimming the cases can be done while it sits on the press. Primer pocket cleaning tools are also included which works on both small and large primers.
Measuring the amount of powder is very important, and according to most Lee Precision Breech Lock Challenger Kit reviews, using the Lee Perfect Powder Measure can make sure that reloaders get an accurate amount of charge in every process. On the other hand, if users wanted to double check on the measurement, using the safety powder scale, which is also included, will provide the most accurate charge.
Product Features:

O Frame Structure Design
Includes 1 Breech Lock Quick-Change Bushing
Includes 11 Auto-Prime Shell Holders Set
Kit Includes Chamfer Tool, Premium Sizing Lube, Powder Funnel, Safety Powder Scale, Cutter and Lock Stud, Value Case Trimmer and more.
Best for Beginners as well
Pros
Complete Kit – perfect for new reloaders who wanted to start right away
Breech Lock Quick Change Bushing – makes the process of changing the dies easier and no need to reset adjustment for every use
Huge Savings – the package includes almost everything that the relaoder will need instead of buying the tools and accessories separately.
Cons
Dies and Cases are still not included
Will consume time every time users have to switch dies
What makes the RCBS Summit Single Stage Reloading Press unique is its design? Where unlike the usual single reloading presses wherein the shells are pushed upwards to the die station, this particular press is done the other way around. The case stays on its place while the dies are pulled downwards to do the process. With some of the RCBS summit press review, this promotes stability as well as reliability.
It is made of cast iron material that is sturdy and has a full frontal access wherein it provides enough space for the hand movements by the reloader. Its large frame has a 4.5 opening allows users to work on different sizes of brass that could be longer that the usual or maybe not fit compared to other reloading presses.
The RCBS Summit Single Stage Reloading Press also operates on the top of the bench that promotes stability to ensure that it doesn't move whenever the reloader is operating the equipment. Looking for the best single stage reloading press may require a lot of things to be considered, in the case of the RCBS Summit Single Stage Reloading Press, it features a 2-inch ram which gives better and stronger support for the reloading press.
Product Features:

Bench Top Operation
2" Diameter Ram
Ambidextrous Handle
Compatible with Bushings for 1" die bodies
Pros
Full Frontal Access – allows users to have better access when placing cases and other procedures
Ambidextrous Handle – whether right or left-handed, users will be able to utilize the equipment effectively.
Spent Primer Tray – avoid cluttered workplace by making sure all spent primers are caught by the tray
Cons
Dies and Cases are still not included
Will produce less finished product compared to other types of reloading presses.
Things to Consider before buying a Single Stage Reloading Press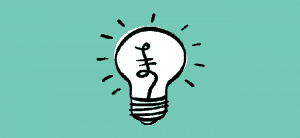 Reloaders only wanted to get the best single stage reloading press as much as possible. With so many products to choose from, surely you have to make sure that the one you will end up with is the right equipment for your needs. With single stage reloading presses, it is important to understand how it works. Reloading ammo are done by batches using a single die in every stage. After which, the die has to be replaced in order to proceed to the next stage.
Reading some online reviews also helps a lot when deciding. You may choose to have just the reloading press itself if you have other accessories already available or get the reloading press kits if you wanted to save on buying different tools separately. If you are getting your very first reloading press, choose the one that easy to use and the one that could last for a long time while these three products mentioned above are all guaranteed to have good quality.
Conclusion
Single stage reloading presses are not always recommended just for beginners. Some who have been in the hobby of reloading would still own one for some reasons such as they might only need to produce few amounts of ammos or they wanted to make sure that they are carefully made and with accurate measurements. Compared to other types of progressive reloading presses, a single stage is definitely much cheaper plus it would also take less space if this is also a concern for the user.
Given that a single stage press is cheaper, it will not compromise its job by making sure that it does the job well. Although it has been a popular choice for most beginners, choosing this particular type of reloading press gives the reloader the great experience on reloading first hand.