A progressive reloading press is what most seasoned reloaders use to load their ammo. Its ability to produce around 500 rounds per hour can definitely supply users with thousands of bullets in a day. Although they are the most expensive type of reloading press, the savings that the users will get over time is more than what they spent when they bought the equipment, and with its strong material, it probably would stay for years.
When it comes to choosing the best progressive reloading presses, you will be presented with so many brands, features as well as price range. Having all these information could be a little confusing. But in the end, surely you will be able to get the right one provided you have considered all possible choices.
The Hornady Lock N Load Auto-Progressive Reloading Press features a 5 station press that makes the job easier and faster for reloaders. Its sturdy design is something that reloaders can trust with all their reloading needs and could last for a long time. While other brands work the same way as the Hornady Lock N Load does, most of them are more pricey which makes this particular equipment attractive for most reloaders.
Hornady Lock N Load Auto-Progressive Reloading Press has multiple features that make the experience very efficient and provides quality bullets afterward. To better understand how they work, here are the best features that you can get with the Hornady Lock N Load.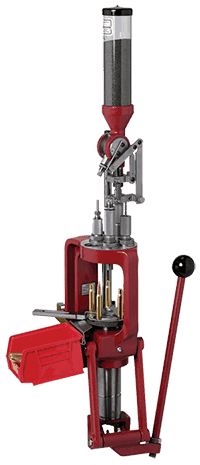 >>> Click Here to See More Photos & Price! <<<
Product Features of Hornady Lock N Load
# EZject™ System: This feature of the Hornady Lock N Load Auto-Progressive Reloading Press provides assurance to the reloaders that all cartridges are 100% ejected every time it completes the full process of reloading. Making sure that this happens all the time reduces the risk of having problems with the equipment so that it will not affect other cartridges that are still being worked on. It also does not require any adjustments to finish the process.
# Case Activated Powder Drop: Based on most Hornady lock n load review, one of the best features that it offers is the Case Activated Powder Drop wherein it guarantees that it will not dispense any powder unless an empty cartridge is in its place to receive it. This feature provides safety for the user so that no spills are made.
# Hornady Lock N Load Priming System: One of the most helpful features that a reloader must consider is how effective the reloading press is when it comes to priming set up. While most type of progressive reloading presses has this procedure included, the Hornady Lock N Load's Priming System is one of the simplest to utilize. Reloaders can easily switch from large to small primers and vice versa. The 3 easy steps are changing the primer seater punch first, followed by the primer shuttle and lastly the primer feed tube.
# Universal Case Retainer Spring: Versatility is another factor to consider when opting for a progressive reloading press. The ability to reload different types of calibers is important to make sure you are getting the most value out of your equipment. Hornady Lock N Load's Universal Case Retainer Spring allows users to use different cases which make it universal. Aside from this, since the springs are responsible for holding them within the shell plate, reloaders can easily remove or replace any case and any point while in the process of reloading.
# Quick Change Lock-N-Load® Bushing Systems: If you get to read on some Hornady lock n load review, you will notice that some reloaders find it very helpful that the dies they're using can easily be removed or replaced by another especially when working with different calibers. This is what the Quick Change Lock-N-Load Bushing Systems feature is for. By doing a simple twist on the dies, reloaders can quickly substitute it with another set of dies.
# Automatic Indexing: Hornady Lock N Load's auto indexing feature offers a different style compared to other progressive presses. Each of the stations will move half a stage during upstroke and the other half on down stroke. Making it unique and provide smoother operation compared to other brands in the market.
# Large Capacity Hopper: As progressive reloading presses are known to produce a lot of cartridges in a short period, having a large hopper will greatly help the reloader save time by not needing to empty the hopper from time to time which may slow down the job.
Things We Liked
The Hornady Lock N Load Auto-Progressive Reloading Press is built to last due to its sturdy design
The Quick Change Lock-N-Load Bushing Systems makes the reloading job faster and more efficient
Easy to operate that even beginners can use right away
Produce 500 rounds or more in just an hour
Built in Priming System
Customer Support, Manuals and Online Video Tutorial are also available
Things We Didn't Like
Dies are sold separately which is something to consider when setting your budget before buying
Since it is a progressive reloading press, expect the price to be a bit higher than the other types of presses
May require additional purchase of extra tools as you start reloading
Things to Consider Before Buying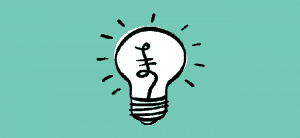 It is always a good practice to read on some Hornady lock n load review online if you are still in the planning stage. A progressive reloading press is expensive among the other two types which are the single stage press and the turret press. Reloaders who choose to get this kind of equipment must have the need to produce around thousands of ammos in a day which is what it is made for.
Most Hornady lock n load review that you will find on the web will provide different reasons why people choose to buy this product. Some have been using the brand for their other equipment and wanted to have the same for all of their reloading need. Some, on the other hand, find its features helpful and effective which made them decided to buy the product.
Getting a progressive reloading press may also require more space compared to other smaller types of reloading presses. A small space at home may not be enough and may not provide you a comfortable spot to work on. Also, progressive types would require more maintenance that the others, this is because there are more accessories or parts that are installed and all of them must always be checked for accuracy and functionality as well.
Customer Reviews
This product is highly recommended because of its outstanding features as well as considering the existing satisfied customers who decided to purchase the Hornady Lock N Load Auto-Progressive Reloading Press. Based on most Hornady Lock N Load review.
Although some people may have a few objections such as "Reloader is nice, but instructions were nearly impossible to follow." This can easily be solved as there are actually a lot of video tutorials that one can find in case they need extra help or better yet have a visual on how it's really done.
Nevertheless, there are a lot more people who were very satisfied with their Hornady Lock N Load Auto-Progressive Reloading Press and even mentioned that "I am blown away by the quality of the Hornady Lock N Load AP press." While another customer also said that "I am very happy overall with the quality and ease of operation of the LNL AP."
Overall, the Hornady Lock N Load Auto-Progressive Reloading Press is a brand that you can trust when it comes to reloading ammo.
>>> Click Here To Read Specifications, Customer Reviews and Rating <<<
Conclusion
For reloading beginners, the Hornady Lock N Load Auto-Progressive Reloading Press is still a great choice especially if there is a demand for a huge amount of cartridges that needs to be produced. Progressive reloading presses are not at all complicated equipment especially when you get to be familiar with its functions.
On the other hand, seasoned reloaders who might be thinking of an upgrade or just wanted to get a new progressive reloading press can also consider the Hornady Lock N Load as it has been tested to deliver quality bullets and is built to last.
The Hornady Lock N Load Auto-Progressive Reloading Press has outstanding features that are great for all types of reloaders; it makes the job easier, faster and accurate together with its accessories and tools that are already included. Its compatibility with most calibers makes it versatile equipment that most users find worthy of its price and fully functional that some don't even have to purchase another as long as the calibers that they are using are also compatible with the Hornady Lock N Load.