The Lee Classic Turret Press Kit is a good choice if you're starting out in reloading. It's not too expensive and can meet the requirements of most beginners for a few years.
Those who have been using the Lee turret press kit for a while are very happy with it. They say it allows them to reload their ammo without any hassles and it's very easy to switch tool heads. They are proud to own it and see no reason to replace it.
Starting out in reloading can be quite daunting because it isn't easy to pick suitable equipment. It's essential to buy the right equipment to avoid ending up with things that you will hardly ever use. Many beginners choose reloading equipment that's too complicated or things that they will soon outgrow.
Let's take a closer look at the Lee Classic Turret Press Kit:
Lee Classic Turret Press Features
This sturdy winstrol prezzo Lee reloading press features a four-hole turret that can index automatically by means of a small rod that runs down the length of the ram.
Here's what you need to know about the classic turret press:
The classic turret is the heart of the kit. It needs little maintenance besides cleaning and oiling once in a while.
It works smoothly when it's lubricated and you can use it for resizing with little effort.
It features auto-indexing, which is a big help when you're reloading handgun ammo.
If you want to work slowly, you can easily remove the indexing rod and use the turret as a single-stage press.
You can also swap out the turret plates to quickly alter caliber setups.
Primer feed
The classic turret comes with an attachment that can be bolted to its corner to suspend one of the priming arms.
Here's what you need to know about the primer feed:
You can push the arm forward when the press is at the top of its stroke and push a button to make the feed release a primer into the ram-prime.
However, even though they are made or durable plastic parts, they don't release primers consistently.
It's essential to be at the right spot and even then things go wrong occasionally. You may not get any result when you push the button.
At times, the primer may be upside-down or the feed may get stuck and you may have to take it apart to solve the problem.
You can consider buying a high-quality hand primer to avoid these issues.
Powder measure
The Pro Auto-Disk Powder Measure has a somewhat crude mechanism that does not allow you to make fine adjustments to the amount of powder being dispensed.
Here's what you need to know about the powder measure:
The level of granularity is lost as loads are increased.
Tools are offered by Lee to deal with this issue, but they are not part of this kit.
It offers a passable level of consistency, though you may find small discrepancies between loads at times.
It's more likely to produce variations when you use larger-grained powders.
It's also likely to leak a little when you use fine powders, particularly flakes.
When the disk moves, loose tolerances may allow some flake powders to fall out and end up in the turret or on the bench.
Case preparation tools
The Lee reloading kit includes a case cutter, a primer pocket cleaner, a chamfer tool and a lock stud for the trimmer.
Here's what you need to know about the case preparation tools:
A case of lube is provided to meet your case preparation needs.
The tools are passable but they take time to use and the primer pocket cleaner will wear out after it's used on a few thousand pieces.
Although they work well, you can consider buying a faster trimming unit if you reload a lot of rifle cartridges.
Safety scale
The beam scale is very sensitive and can detect small changes in grains.
Here's what you need to know about the safety scale:
The calibration tends to deviate with handling.
It's good enough for most beginners but it's not easy to work with.
It requires much more attention than an electronic weighing scale.
You can consider upgrading this, particularly if you intend to reload for precision rifle shooting, where extremely consistent powder loads are crucial.
If you're a beginner, this scale will more than meet your requirements.
Reloading manual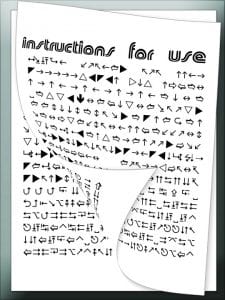 The manual provides very few details about the reloading process, so you will have to rely on the leaflets provided with the gear to understand how handloading is actually done.
Here's what you need to know about the reloading manual:
It's easy to read and understand and provides plenty of load data.
The detailed data on powder types and bullet weights will also be very useful to experienced reloaders.
It's been written by Richard Lee and is full of personal anecdotes, though this may not be very helpful to beginners.
The Lyman reloading manual offers more detailed information on the handloading process.
It makes sense to buy Lyman's guide and use it along with Lee's manual to get all the information you will need.
This high-quality classic turret can be at the center of your reloading setup and it can work smoothly for years. It's a good choice for someone who reloads large amounts of ammo but doesn't want to use a progressive press.
The Lee Classic Turret Press Kit offers great value for the price and is a good choice for beginners who don't want to invest too much initially. However, you can consider replacing some of the components according to your needs.
References:
[1] guns.com : Lee Classic Turret Press Kit
[2] smith-wessonforum.com : Lee Classic Turret Press: Flaws???